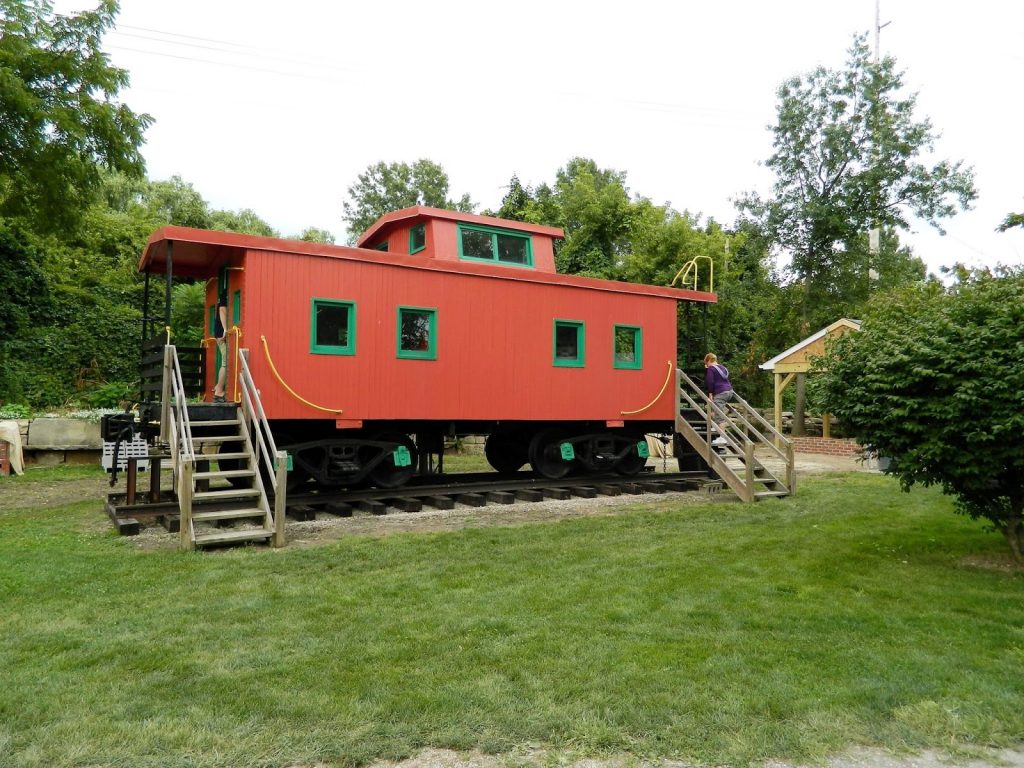 A 1925 B & O 1-5 Caboose was purchased by Evan Nord from the City of Oberlin and was donated to the Historical Society in 2004.  The society renovated the interior to it's original decor with a potbelly stove and vent pipe, water tank and smoke stack.  The walls contain a pictorial history of the 1916 Amherst Train Wreck and its impact on the village.
The photo to the left shows Amherst historian Jim Wilhelm on the steps of the Caboose. Jim spent more than a year putting together a monument and a display in memory of the 1916 train wreck that took place behind the caboose (Image courtesy of Michael Sangiacomo / Plain Dealer).
Mary Pickford, the most famous silent actress of that time was one of the passengers involved in the train wreck.
Located in Sandstone Village,