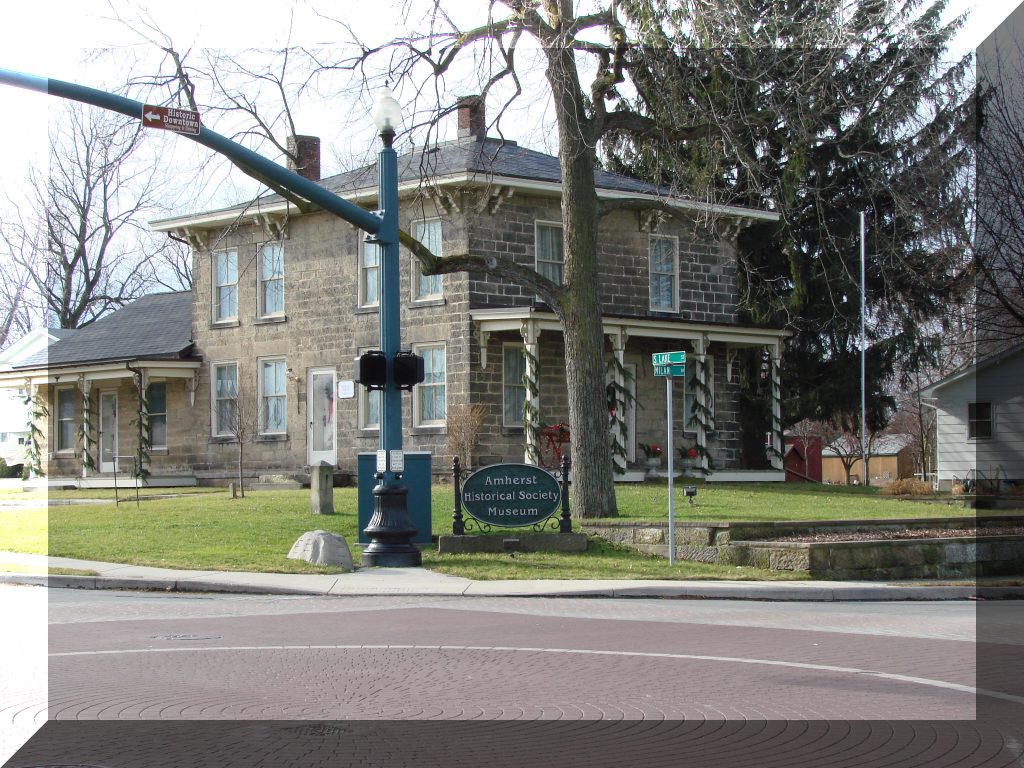 The Quigley House is situated on its original site at the corner of South Lake Street and Milan Avenue. Built in 1832 by Mr. Joseph Quigley, it is one of the earliest examples of hand hewn sandstone architecture in the Amherst area.
Mr. Quigley, one of the earliest quarry owners, used sandstone to build his home which was excavated from a small quarry located off Quarry Rd., about 1.5 miles east of the house. The quarry has since been filled in.
While the interior of the house has been remodeled many times in the history of the house, the exterior features have remained essentially untouched, making this building a rare, untouched, example of early Amherst sandstone architecture. Each hand-finished block bears the unique mark of craftsmanship from a bygone era.
Open from May thru September.
Contact us to request individual tours!