Support
Amherst Historical Society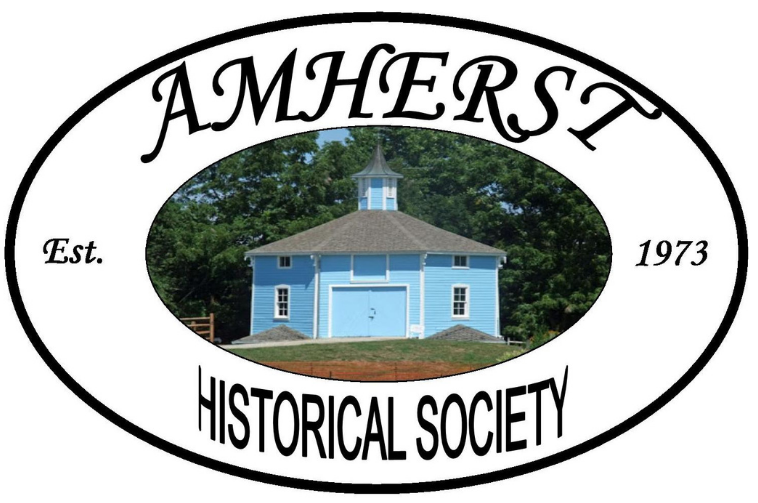 Thank you for your continued generosity! We, at Amherst Historical Society, greatly appreciate your donation, and your sacrifice. Your support helps to further our mission of promoting and educating the general public of the history of Amherst and the surrounding area.
If you would like to make your donation by cash or check, please come to our office or mail in your donation. Thank you!
There are many opportunities to volunteer with the Amherst Historical Society! Below are some ways to give back.
Click the button to fill out an interest form and we will reach out to you.
Thank you for your interest in serving the community!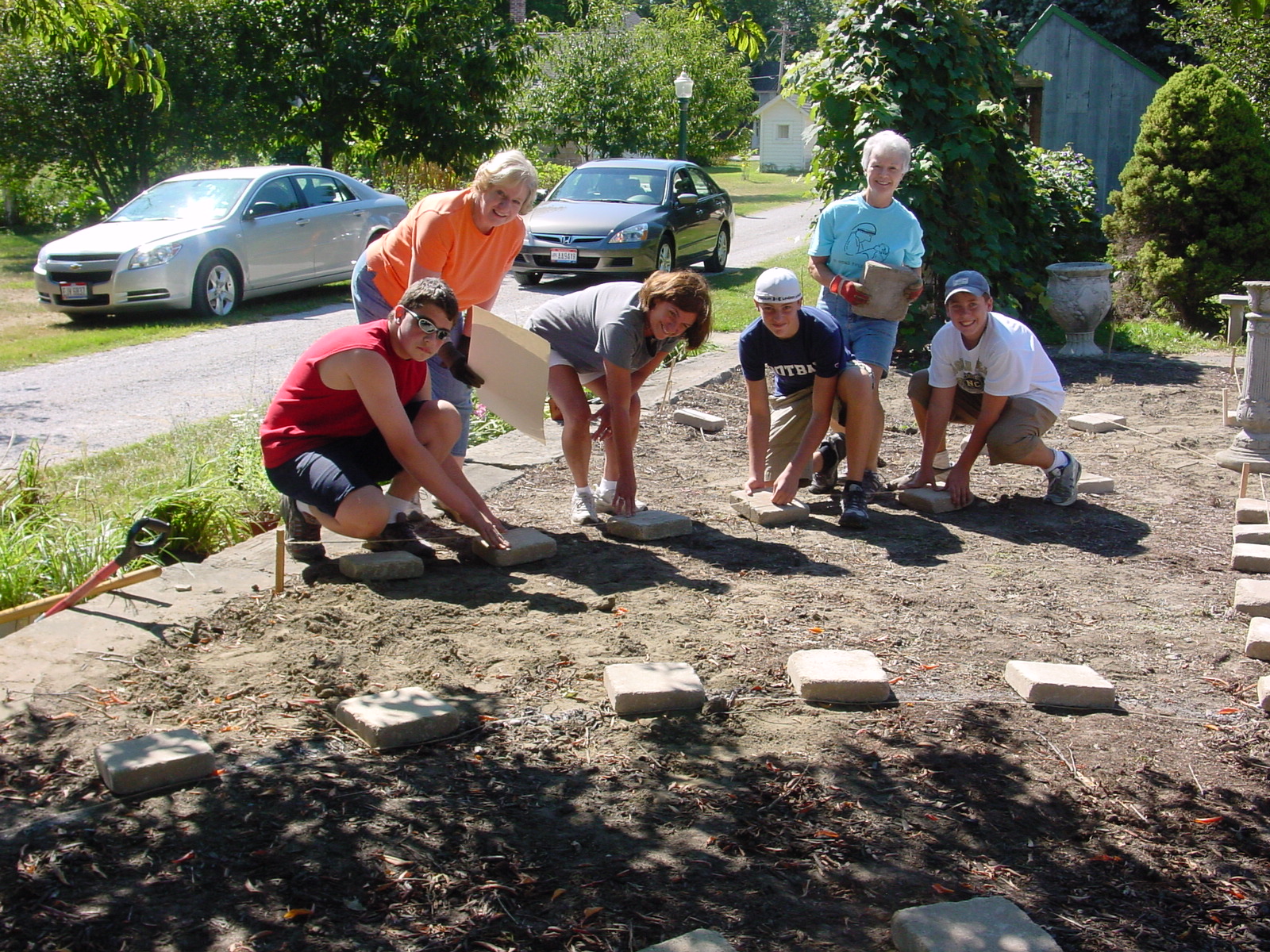 AHS Garage Sale Volunteer
Every Saturday from March 26 from 9 am -2 pm at the Sandstone Villiage there is a huge garage sale and we need your help!
Special Events/Projects Volunteer
Volunteer to work with us at an Amherst Historical Society event!
Special Projects Volunteer
Do you have a special talent that you would like to use to give back to the AHS? We'd love anything you can provide. Also, if you have an idea of a project you'd like to do, we are all ears!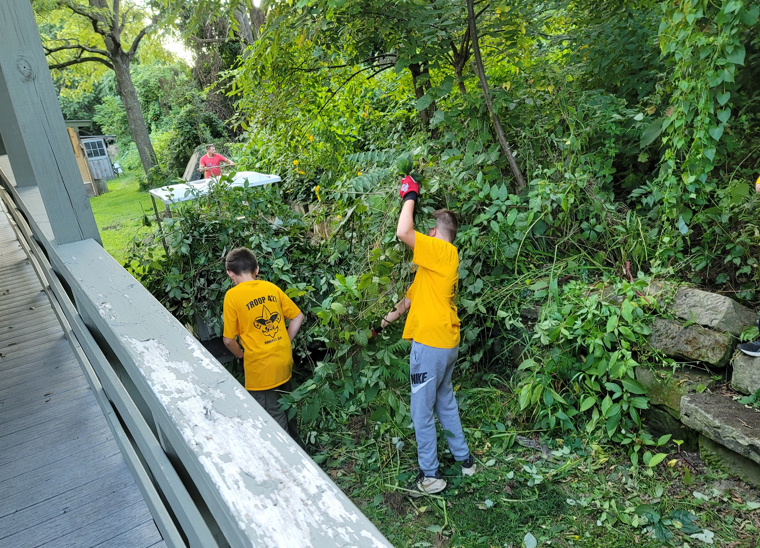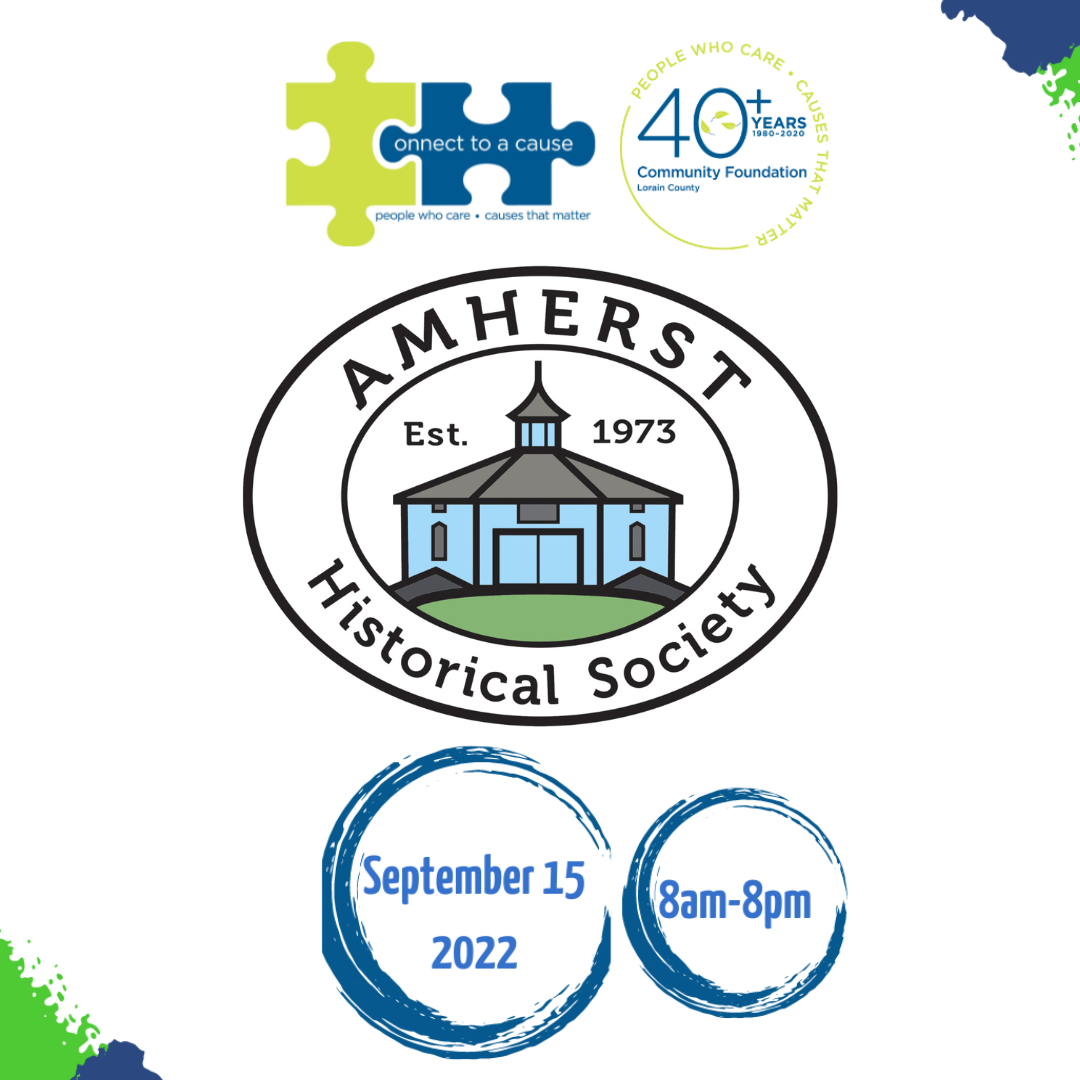 Connect to a Cause is a 12-hour crowdfunding campaign established by the Community Foundation of Lorain County. During these exciting 12 hours, people from across the nation can support local non-profit organizations serving Lorain County.  When you donate during Connect to a Cause here, you provide immediate financial support to the Amherst Historical Society and help them continue to serve the community and plan for the future by building their endowment. We look forward to your support through Connect to a Cause 2022 on Thursday, September 15th, from 8:00 AM to 8:00 PM.
Employers who match personal donations:
1. Nordson Corporation
2. Key Bank
3. Sherwin-Williams
Check with your employer to see if they have a donation match program.
Thank you for your support!!