Become A Member of Amherst Historical Society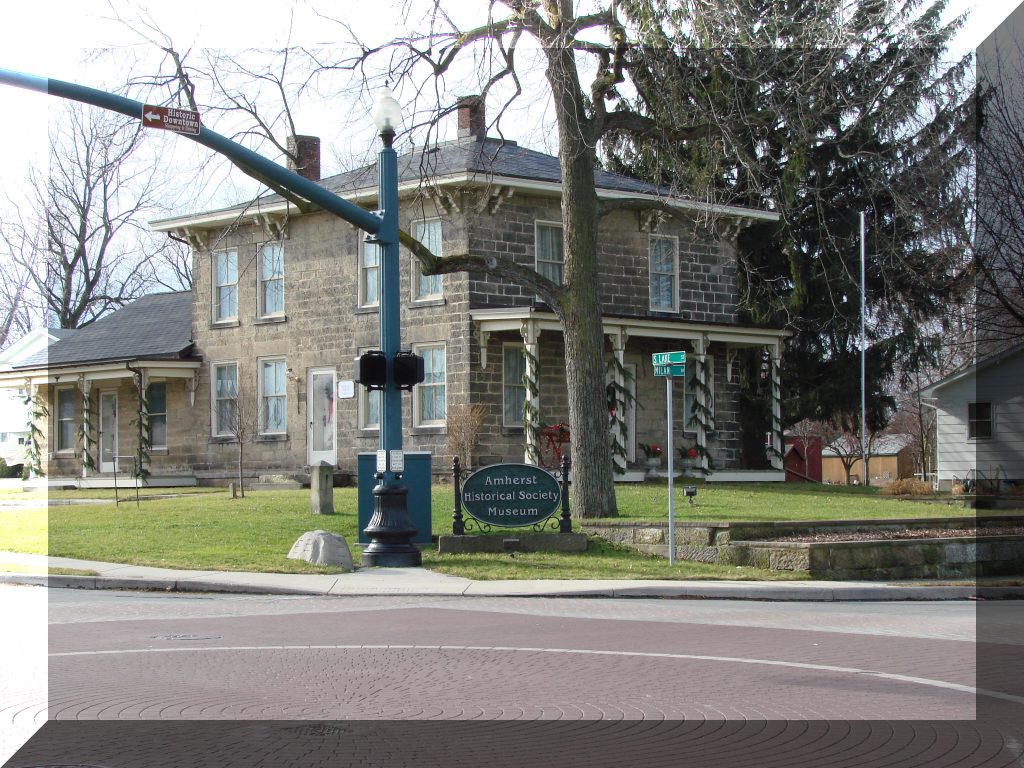 Amherst Historical Society Membership
Thank you for supporting the Amherst Historical Society. Your membership dues help to preserve the historical archives and the maintenance of our buildings in the Sandstone Village. Membership entitles you to receive our bi-monthly newsletter—The Grindstone. Memberships are on a yearly basis. We appreciate your support.
Online Form & Credit Card Payment:
If you would like to pay with cash or check, please come to our office to fill out the membership form and to complete payment.
OUR COMMITMENT
To preserve, display and exhibit Amherst local history and sandstone heritage; to provide excellence in educational programming and historic preservation.
OUR VISION
To be the premier living history education facility in North East Ohio.
MEMBERSHIP
Your membership and contribution support the preservation, maintenance and administration of the Amherst
Historical Society, Amherst Sandstone Village, the Quigley Museum, our collections, tours and public programs telling the stories of Amherst heritage and local history.
ADVERTISING
If you would like to advertise your business or service in the Grindstone please contact the Amherst Historical Society office at 440-988-7255 for pricing.